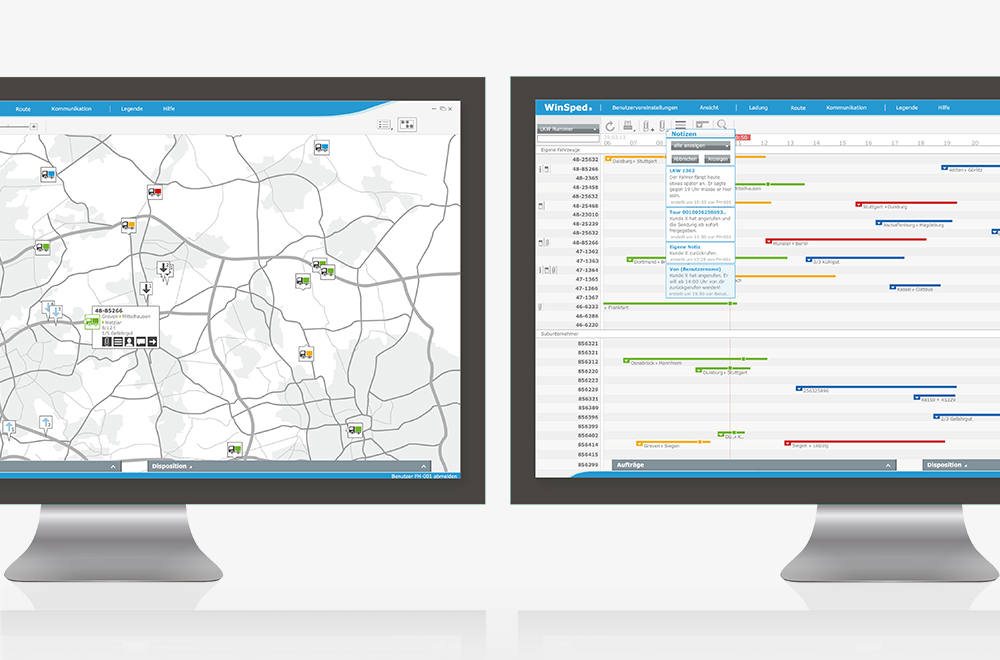 Dispositionssoftware
Die Überarbeitung zweier Module der Logistiksoftware WinSped der LIS AG namens Fahrzeugeinsatzplan und Disposition wurden auf Navigationsstruktur, Interface und vor allem Usability überarbeitet.
Ziel war es ein sich selbst erklärendes Pro- gramm zu entwickeln, das ohne zu überfordern alles auf einen Blick bietet und die vielfältigen Möglichkeiten aufzeigt um das Potenzial dieser Module auszuschöpfen.
Dazu kommt eine selbstständige Bildspra- che, die sich von den in Toolkits angebotenen Standartcontrols distanziert und damit von der Windowslastigen Ober äche und nicht zuletzt den Mitbewerbern deutlch abhebt.
There are lot of new feature that will be added in the next day.